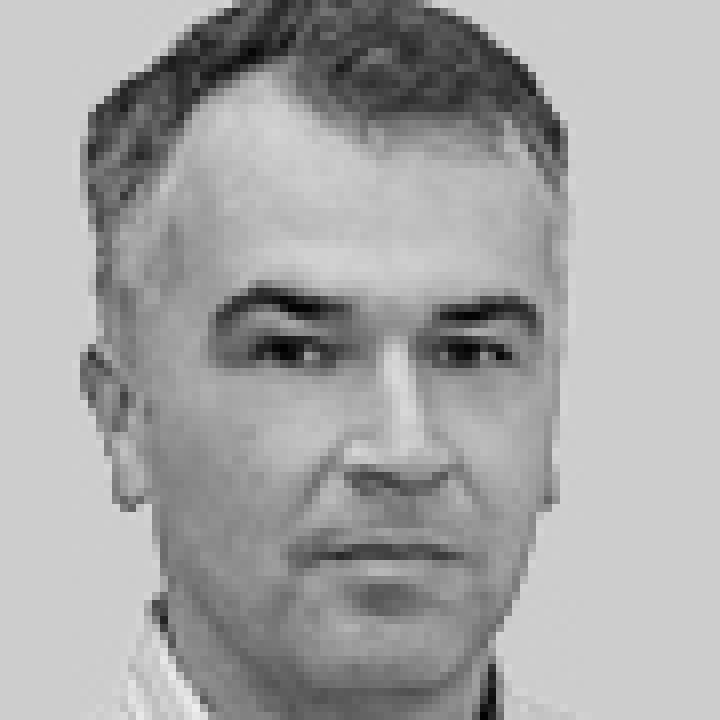 Radovan Škrjanc, PhD
+386(0)14706215
radovan.skrjanc@zrc-sazu.si
Research area: music migrations in the 17th and 18th century, church music history of the Slovenian lands in the 18th century, piano repertoire.
Research Interests
His work in musicology is focused on the 18th century, particularly various aspects (musical, cultural, geographical and also historiographical) of the phenomenon of diverse music traditions and practices that influenced the idiom of sacred music. He has been recently involved in the project on the 18th-century music manuals. His research focused on an 18th-century manuscript keyboard manual extant in Novo mesto. He is also a specialist on 18th century ecclesiastical repertoire in Slovenia and has published widely in the subject (articles in the journal De musica disserenda in 2005, 2006, 2008, 2010 and in 2011, as well as in the Muziokološki zbornik, for example in 2011).
(5 relevant works in the last 5 years):
Osnove klavirske in orgelske igre = Noten-Buch darinnen die Fundamenta zu dem Clavier oder Orgel enthalten: rokopis 511 iz Frančiškanskega samostana Novo mesto [Keyboard Manual for Beginners: Manuscript from the Franciscan Monastery in Novo mesto]. Slovenska glasbena dediščina [Slovenian music heritage] 2. Ljubljana: Muzikološki inštitut ZRC SAZU, Založba ZRC, 2012. http://ezb.ijs.si/fedora/get/ezmono:okoi/VIEW/.
"Relativnost in funkcija zgodovinopisnega interpretiranja glasbe – predstavitev problema na primeru zgodovinske analize novomeških Fundamenta" [The Relativeness and Function of Historical Interpretation of Music – the Problem Explicated through a Historical Analysis of the Fundamenta Book from Novo mesto]. Muzikološki zbornik 47, no. 1 (2011): 75–91.
"Stanje raziskanosti cerkvene glasbene dejavnosti na Slovenskem v drugi polovici 18. in začetku 19. stoletja." De musica disserenda 6, no. 1 (2010): 51–65.
"Cerkvena glasba v ljubljanski škofiji od tridesetih let do izteka 18. stoletja" [Church Music in the Diocese of Ljubljana from the 1730s to the End of the 18th Century]. In Ljubljanska škofija: 550 let, edited by France M. Dolinar, 561–578. Ljubljana: Nadškofija, 2011.
"'Stylus rusticanus' v cerkveni glasbi na Slovenskem od sredine 18. do sredine 19. stoletja" [The 'stylus rusticanus' in sacred music in the Slovenian lands from the mid-18th century to the mid-19th century]. PhD diss., University of Ljubljana, 2008.
Dr Radovan Škrjanc has graduated from piano (Academy of Music, University of Ljubljana) in 1995 and won the PhD title with the thesis "The 'stylus rusticanus' in sacred music in the Slovenian lands from the mid-18th century to the mid-19th century".